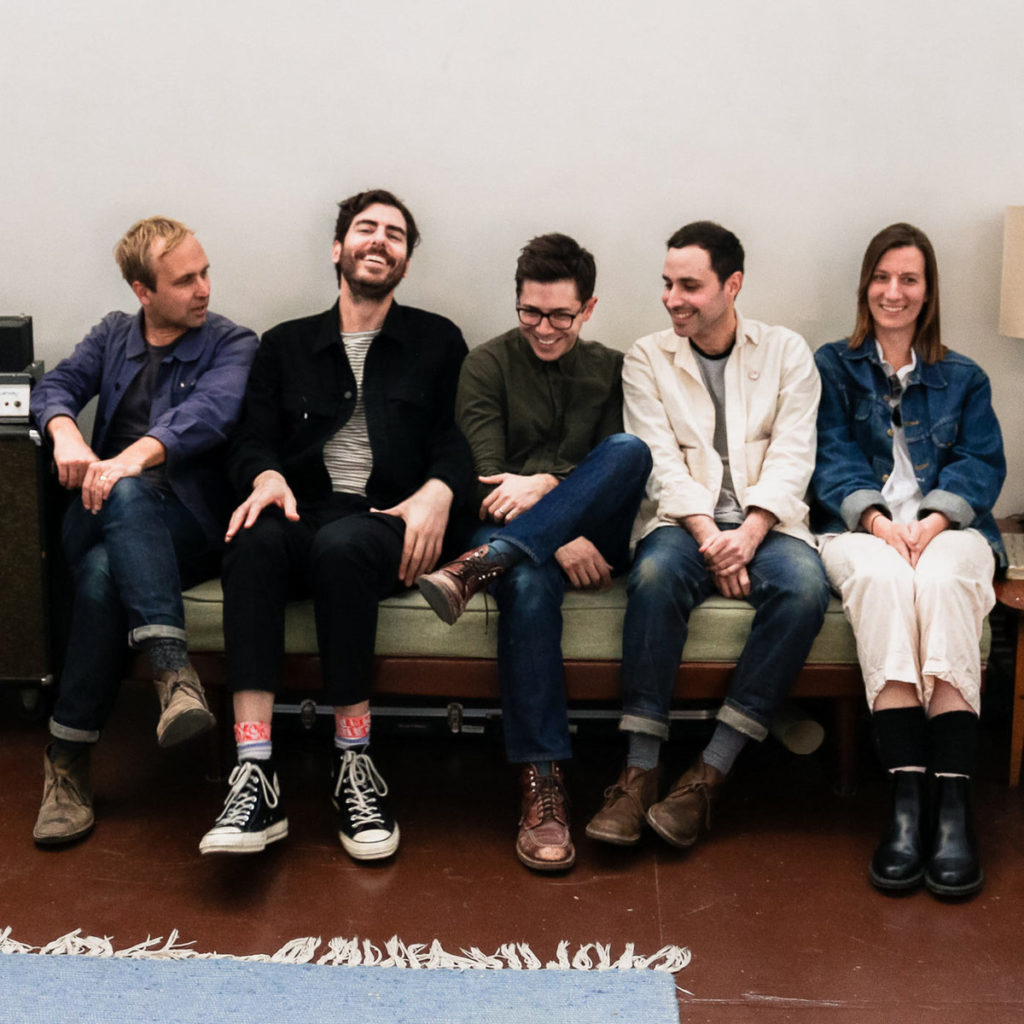 Ok, let's get the unimportant bit of information that everyone focuses on out of the way first: yes, Alex Naidu used to be in Pains. There. So now let's get on with the real stuff. For us, Massage seemed to have appeared out of nowhere but actually Bandcamp reveals they released their first EP in August 2016 and a little more research tells us they've been a band for five years before releasing their debut. So here they are now with Oh Boy, a full 12-track debut album that jangles as though their lives depended on it.
Opening up with "Lydia" and a riff that's slower but as classic and catchy as the opening of "Pristine Christine", the album unfolds as a joyous mixture of crystal clear guitars, dead dry drums and alternately upbeat und halting songs. It's not a record of fancy production details, its sound being more that of a live, all-in-one-room studio recording, which is something that makes the songs themselves and their authentic beauty and drive come to the fore. The equally soft voices of Naidu and Alex Romano sway over the tunes, supported by Gabi Ferrer's harmonies in all the right places.
Oh Boy is a very clever and distinct tribute to everything that's ever been great about US indie – from the Lemonheads to Rocketship to Tullycraft and beyond. The album would fit on any of the iconic US indie labels (Sub Pop, K, Slumberland or Matinee), so it's a bit of a likeable understatement to have it released via the Melbourne-based Tear Jerk Records, whose roster so far consists of … just Massage. As idiosyncratic and individual the songs gathered here are, Oh Boy still reveals Massage as a band with their very own accomplished sound. A very good song-by-song account of who and what influenced the album can be found here: http://larecord.com/listen-2/2018/07/23/album-premiere-massage-oh-boy. The title track of the album is described as their take on the Go-Betweens there, which is true and false at the same time, as we're pretty sure listeners will come up with a lot of other bands to compare it to. In any case, the first few seconds of "Oh Boy" instantly make the sun come up (while, ironically, the first line of the lyric is "The sun is down").
Obviously, one might ask if categories like innovation or imaginativeness should be discussed in the face of an album that so heavily draws on the musicians' musical influences. In the end, Oh Boy is essentially a fankids' record with songs recreating the feel of the band's favourite artists. But as long as the outcome easily sounds a lot better and more original than most albums released this year … well, we simply couldn't care less.
Oh Boy was released in July 2018 on Tear Jerk Records out of Melbourne:
https://massagetheband.bandcamp.com/album/oh-boy-2